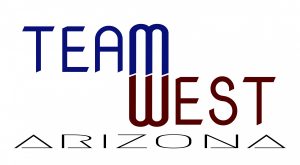 Choosing your real estate professional is one of the most important decisions you will make when selling your property.  I believe the more you look around, the more you will see the value of working with Team West Arizona.  We help sellers get their home sold in their time-frame for the price they want.
However, no matter whom you choose, these simple tips will help you sell your home quickly and efficiently.
Make first impressions count.  Without a doubt, a visually appealing house will attract buyers who can't help but respond to the look and "feel" of a home.  Therefore, take time to carefully prepare for showings.
Don't forget the following:
Cut the grass
Remove any clutter from the yard
Trim hedges
Weed gardens
Wash steps, windows, railings, doors, etc
Paint if needed
Remove unnecessary clutter from garages
Scrub, dust and fix up the works.  Buyers will notice details.  Get rid of the clutter, repair leaky faucets, wage war on dust and clean until your home shines.  Small things can make a potential buyer walk away.  When you prepare your house for showing, remember to:
Shampoo carpets
Clean tubs, toilets and showers and hang fresh towels
Oil squeaky doors
Fix things like broken hinges and light switches
Listen to suggestions.  As you prepare your home, don't rely solely on your own judgement.  It's hard to be objective when you're the owner.  Your realtor will have helpful, professional tips on how to make your home more marketable.
Take a whiff.  Nothing will turn a buyer away faster than an odd smell.  Try to eliminate smoking, food and pet odors.  And don't leave any clues.  If potential buyers see a dog or an ashtray, they'll be on the lookout for smells and stains.
Turn on the lights.  Open shades and draperies before a viewing.  Open all doors inside the home.  Turn on inside and outside lights.
Let potential buyers "see" themselves in your home.  Too many personal items can make viewers feel like they're intruding in someone else's home.  Keep things clean and simple.  Decorate in neutral colors.
Get out of the house.  When buyers view your home, they'll be more comfortable and spend more time if you're not there.  If you must be present, be as unobtrusive as possible.  Let your agent do the work.
Stay unemotional during negotiations.  Selling your home can be emotionally charged, but don't let that stand in the way of making a deal.  Have a business-like attitude during the process.
Choose a Real Estate Professional you like and trust.
---
Rather not sell at this time but you need to move… Let us manage your property when you rent or lease it!
Property Management can free you from the worries and hassles that often come with renting or leasing out your home.
We will manage your property by providing the following services:
Advertising and MLS listing of your property
Agent Showings
Background checks for potential tenants ($45 per tenant)
Maintenance requests – we employ qualified licensed home repair and maintenance professionals (list of vendors is available upon request
Contact us for more information.
---
Moving out of the area and need a real estate agent?
We have a network of professional agents across the country.  Contact us for a referral to a highly-qualified real estate agent.